Welcome To GMU
Established in 1996 in Lausanne, GMU (Groupe Musulman Universitaire) – aka MSA (Muslim Student Association) is an independent group inside the campus of UNIL & EPFL.
Our main goals
Gathering Muslims inside the campus
Promote exchange, mutual aid and brotherhood
Facilitate the practice of spirituality along the academic life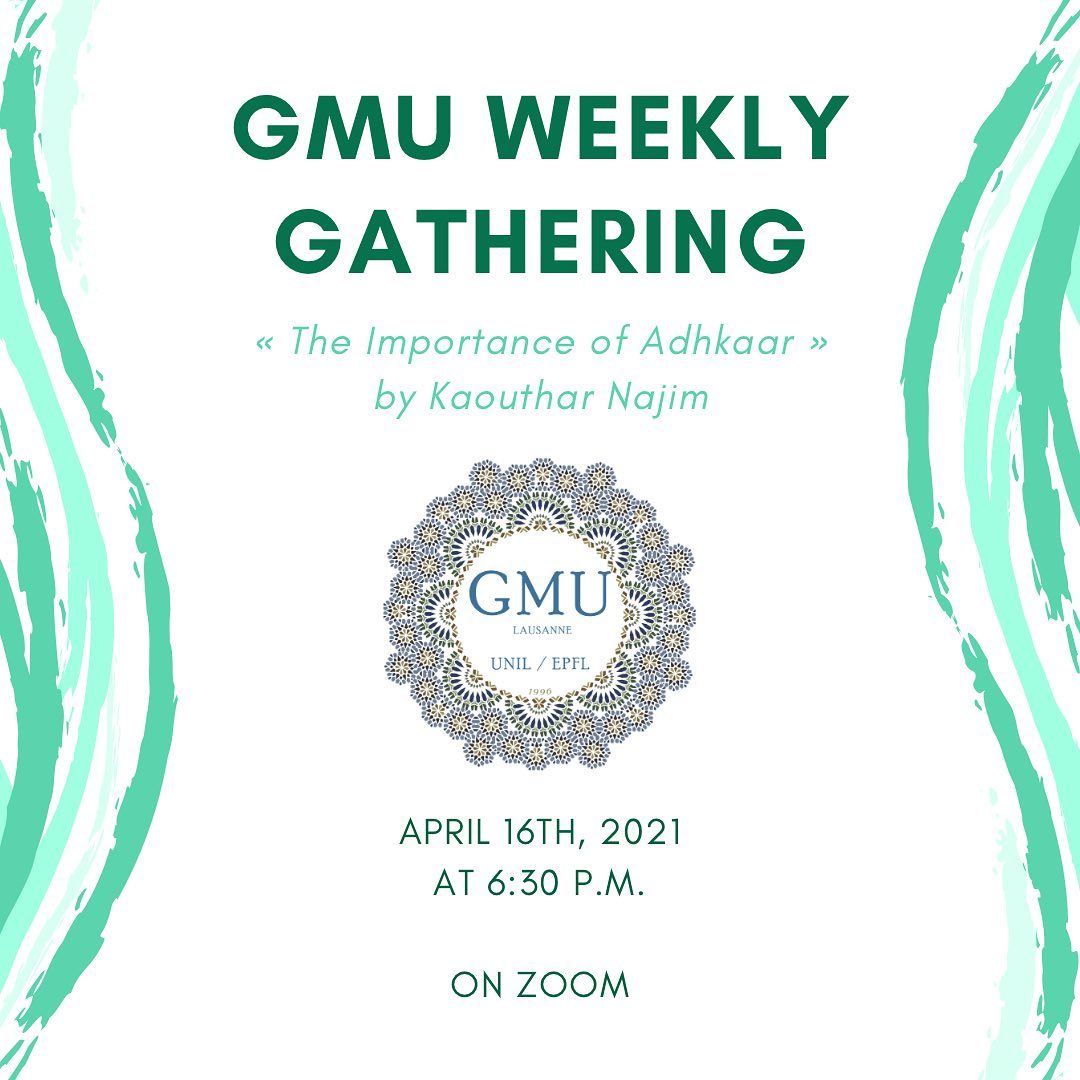 Weekly Gathering
    Friday, the 16th of March, on Zoom at 6:30 p.m.
We are pleased to invite you to our traditional Friday gathering. .
Where: On zoom (link in the mail)
When: 12.04.2021 at 18h30
Subject: "The Importance of Adhkaar" By Kaouthar Najim
To better feel your presence, we would really appreciate if most of you could turn on your camera, but this isn't an obligation.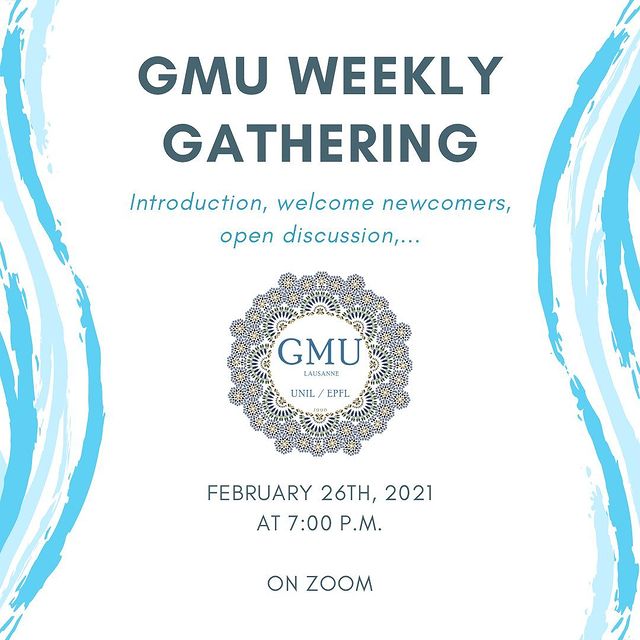 WELCOME CEREMONY
26th of February, Friday, on Zoom at 7 pm
We hope you are all doing well and ready for the second semester!
The program will be as follows:
– Welcome the newcomers 
– Introduction of the new committee 
– Presentation of the program for this semester
– Open discussion and maybe games
Feel free to share this invitation with your friends! We hope to see you all this Friday!!
Join Us !
Want to join us ? Please subscribe to our mailing list in order to stay informed about our forthcoming activities.