Assalam Alaykum everyone. I would like to make a series of a whole iftar suggestion. Here you will find, each time, a recipe for a drink, soup, main dish, and side dish. It's various and complete. Hope that you will enjoy it and try it 😉
Inroduction
About this Recipe
I'm suggesting simple versions of some cultural recipes. Please do not feel offended if it doesn't correspond to a traditional cooking way that you know. Those series are only about sharing ideas.
In this first article, you will find:
Drink- banana-orange-beet juice
Soup– Mushroom soup
Main dish- Albanian/Kosovar Beyrek
Side dish- Palestinian khobiz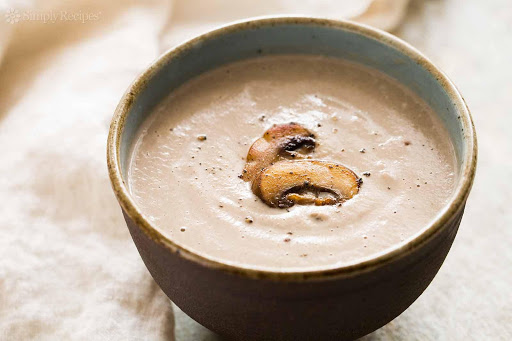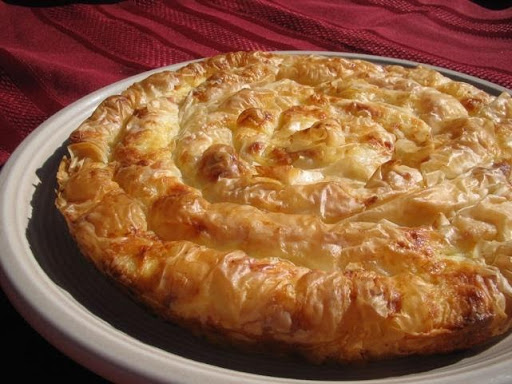 2 beets

3 oranges
1 banana
1 cinnamon teaspoon
Little advice: cook your beets two hours before you begin your iftar preparations.
Step by Step Instructions: Drink
Step 1
Boil your beets for about 45 minutes with a bit of salt.
Step 2
Once your beets are boiled, add them to the oranges that you would have pressed before and banana.
Step 3
Add your cinnamon, fill up your container to halfway with the water in which you cooked the beets, and mix it all until it gets smooth.
Step 4
Finish filling up your container with the beet's water and let it cool down.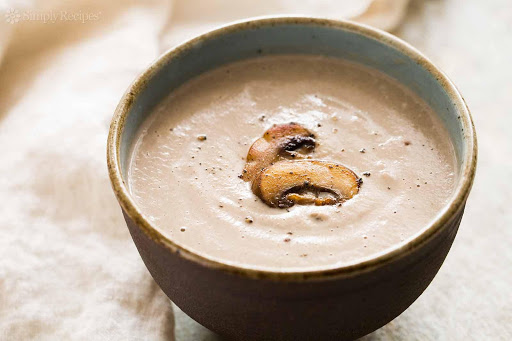 300 gr of mushrooms
one onion
one tablespoon of garlic (yes it's a lot but that's what will make it special)
one teaspoon of pepper
one teaspoon of salt

coconut milk (or simply heavy cream)

half bunch of parsley 
Step by Step Instructions: Soup
Step 1
Wash your mushrooms and cut them into fine pieces.
Step 2
Put your mushrooms into your pan and fill it up to 3/4 with water and heat it until boiling. Put your spices and parsley in it and let it cook for 10 minutes on low heat.
Step 3
Finally, add the coconut milk as much as you would like, depending on the quantity and the consistency of the soup that you usually appreciate. Mix it all.
Main Dish: Albanian Beyrek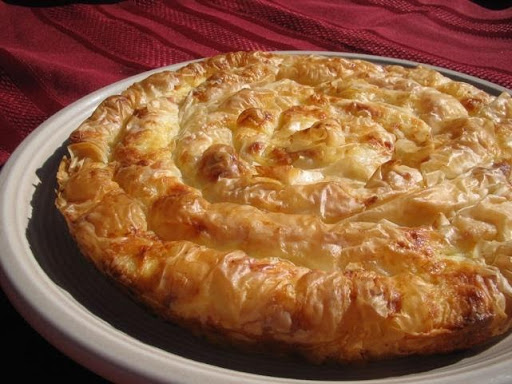 For the dough:
1 kg of flour
A half glass of olive oil
1.5 glass of water
1 teaspoon of salt
For the garnish:
3 onions
500 gr of minced meat
1 teaspoon of salt
1 tablespoon of curry
1 teaspoon of garlic
1 tablespoon of paprika
Step by Step Instructions: Main Dish
Step 1
Start making your dough by adding the ingredients one by one. Once you are done, put it in the fridge for 15 minutes.
Step 2
Take your onions and finely slice them
Step 3
Get a pan and put some vegetable oil in it (about 4 tablespoons). Add you fined onions and cook them until they become brown.
Step 4
Add you minced meat and mix it with the onions, while adding all of your spices (salt, curry, garlic, paprika). Let it cook on low heat.
Step 5
Take out your dough and start to knead it on a lot of flour until you get a nice baguette form.
Step 6
Cur your "baguette" dough into 6 pieces and knead each part until you get 6 regular balls.
Step 7
Take vegetable oil and put it above and below your pieces of dough.
Step 8
Add some flour in your workplace and start to flatter and expend each dough until you get a large form. Put some oil on the dough again and start to expend it. It must really be large and thin, with a rectangular form.
Step 9
Now that you have your large rectangular dough, put some of the garnish on it and spread it out. Slightly close each side of the dough, then roll the dough on itself from one side, until you get a long roulade.
Step 10
Turn your roulade until you get a snail shape. Repeat with each piece of dough and once you have 6 rolls, put them one by one on an oven dish and stick them together. Again, put some oil on it.
Step 11
Put your plate in the oven for 20 minutes at 200°C.
Side Dish: Khobiz, Palestinian salad

200g of mallow (or spinach if you don't find them)
50 ml of olive oil
1 onion
3 tablespoons of finely chopped cilantro 
2 tablespoons of lemon juice
one garlic clove
1/2 teaspoon of paprika
some salt and pepper
some olives
if it's of your taste, some chili pepper too 😉
Step by Step Instructions: Side Dish
Step 1
Cut your mallow/spinach by 1 cm and remove the stalk. Wash it until the water gets clear.
Step 2
Cut the onion into fine pieces and cook it in the olive oil on low heat for 3 minutes. 
Step 3
Add the mallow/spinach that you washed with chopped garlic, salt, pepper, and paprika.
Step 4
Let it cook on low heat for 15 minutes.
Step 5
Serve it after mixing it with lemon juice, olives, and chili pepper.