1 eggplant
200g minced meat
1 onion
1 garlic clove 
250g Parsley

Olive oil

Sour cream 

Salt

Black pepper 

Curcuma, ground coriander seed, garlic powder, chili powder
A recipe for aubergine and meat lovers ! The scaffold of baked aubergine interplayed with stir-fried meat will leave your papillae with delight. It can also be served with rice or Arabic bread. Spices can be adapted according to the taste.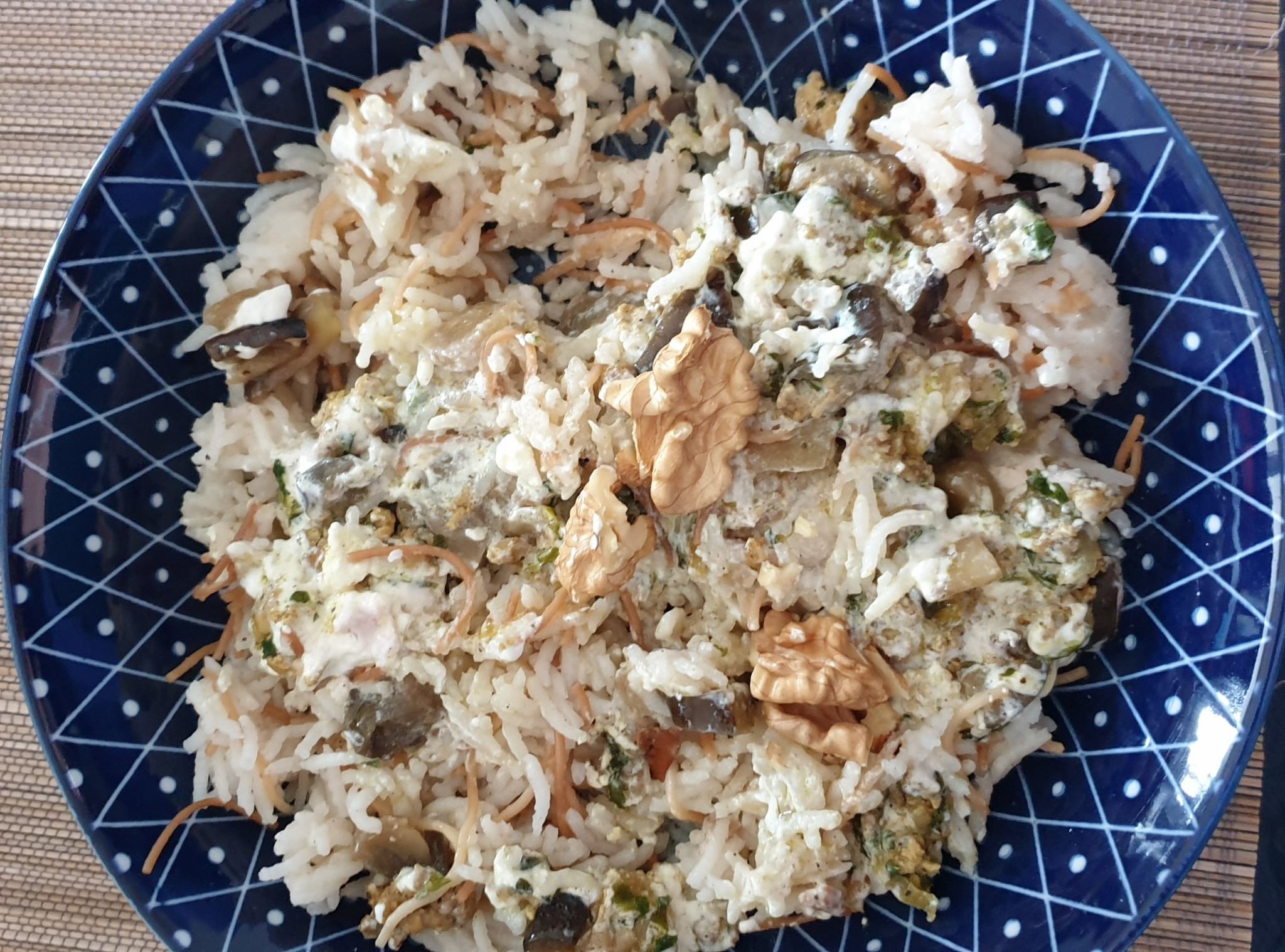 Step by Step Instructions
Step 1
Preheat the oven to 200°C.
Step 2
Cut the eggplant in small cubes, add a pinch of salt and 40 ml of olive oil on the top of the eggplant.
Step 3
Place the eggplant in the oven until it is golden.
Step 4
In a separate pan, warm 2 tablespoons of olive oil. Add thin sliced onion and garlic and stir occasionally over a medium low heat for 10 minutes.
Step 5
Add ground meat, salt, black pepper, curcuma, ground seed, garlic powder and chili powder and stir occasionally for 10 minutes.
Step 6
Add minced parsley and stir for 5 minutes
Step 7
In a deep dish, place first a layer of the cooked eggplant, then a layer of the meat/onion/parsley mixture, then a second layer of the eggplant. Finally add the sour cream.